ROB MULLINS STUDENT TESTAMONIALS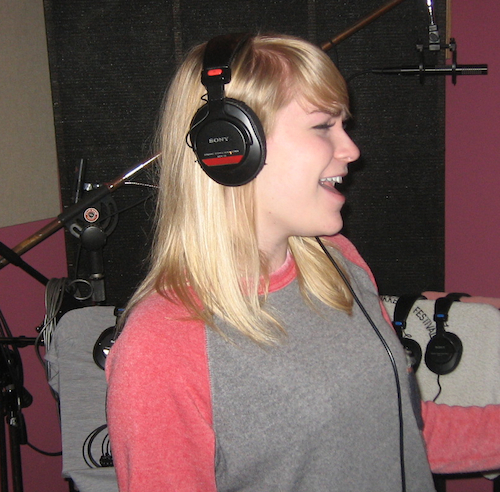 Brighton Gray
Student2artist Program
"I am very proud to say that I've worked with such a wonderful musician and teacher as Rob Mullins.
This experience has been extremely educational as well as amazing. While working with Rob on these songs,
I've been musically challenged but very rewarded. I'd like to thank Rob for giving me the opporunity to perform
his arrangements and songs with him. Through his incredible connections he was able to include some
extremely talented artists to perform on the tracks. It has truly been an honor to record and perform with Rob especially to be
given the opportunity to record a Rob Mullins original song 'Cool Water in the Summertime.' I'm looking forward to even more great experiences
with such a wonderful mentor and teacher!"-Brighton Gray MORE INFO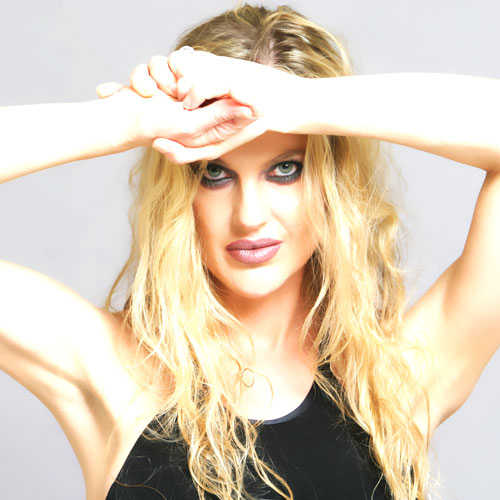 Laura Bradley Keyboard studies, Rhythmic co-ordination of lead vocal and keyboard parts,Band rehearsal, Singer/Songwriter Program, Digital/Acoustic Piano class

"Working with Rob has stretched my musical abilities and raised the bar of my composition and performance goals. Iíve entered the place where I am finally understanding the musical language Iíve hungered to speak for so long.
As a composer, Rob helps his student improve their songwriting skills. As a pianist, Rob shapes the techniques that create an emotionally powerful instrumental performance. As a drummer, Rob instills a sense of rhythm and timing that no metronome can compete with! Robís LA studio is a safe place for rock musicians to develop and hone their technique, ultimately creating a much stronger live show.
Robís coaching has given me the confidence to create and tour with a solo piano rock show as well as strengthening my abilities to be a better, stronger and more self-assured front woman and bandmate.Ē
MORE INFO

Mike Wilcox, Jazz and Classical Pianist, Bandleader, Jazz Studies Program, Notation Class
Through referrals, we found Rob as Michael entered high school and he has been taking private lessons on a weekly basis ever since. Rob is a fantastic teacher with a deep understanding of the fundamentals and theory of jazz and an unusual ability to teach it clearly and make it fun. As a result of Robís teaching, Michael has been the lead keyboard player for his schoolís ďA bandĒ for the past two years and has been asked to help teach the other keyboard players in the schoolís ďBĒ band. We consistently get positive feedback from teachers and judges at competitions about Michaelís knowledge of the fundamentals of jazz and his performing. continued...
---

Janice Bastien, MTAC Instructor Certificate of Merit Program, Jazz Studies Program
As a teacher, Rob is very professional but very "down to earth." His method of teaching is tailored to meet each student's needs. Just having the chord voicing book is not enough (it's like trying to teach yourself piano). Rob knows how to present the material in a way you can easily understand. He not only teaches the voicings, but also shows you how to be creative rhythmically and how to integrate the voicings in the jazz standards. He's very patient, and his knowledge of jazz is endless. continued...
---

Sophia Melon, Singer/Songwriter Curriculum Student
Dear Rob,
We just wanted to drop you a line and thank you for all the good work you have been doing with our daughter Sophia through your private lesson program.

Especially valuable to us has been the recent coaching you have done for Sophia's Disney auditions. When we first heard about the Disney project, we were pretty worried about how Sophia would prepare for the difficult audition elements that she was going to face, as well as how we were going to organize her submission requirements as well as send them via the Internet to Disney. continued...
---

Jonathan Blake, Recording Artist, Student2Artist Program
The day I met Rob Mullins my whole life began to change. When I came to Rob, I considered myself a guitar player who sang a little and wrote songs here and there. Now I consider myself not only a songwriter, but a musician. Rob Mullins gave me every tool I need to be successful in this extremely competitive music industry. continued...
---

Sarah Ingraham, Recording Artist, Composer-Student2Artist Program
Musical training with Rob Mullins has been an honor and a privilege. Not only is he a world class master composer and pianist but he is also a superior producer,arranger and band leader. His extensive knowledge of the inside workings of the music business, reflects decades of experience and success playing with and producing some of the greatest artists of our time. continued...
---

Danielle Bisutti, Television Star, Movie Star, Recording Artist, Singer/Songwriter Program
"Rob Mullins came into my musical life and I've been a transformed woman. Since studying piano with Rob, my musical vocabulary and live performance skills have expanded and taken on a whole new dimension. Rob's coaching of my live band for the LA Music Awards Showcase (9/25/03) was a turning point in helping me take my live show to the next level. continued...
---

Olivia Olson (as said by her father), Movie Star, Piano Lessons, Recording Class
I wanted you to know that the techniques you have been using to teach my daughter piano and music theory have been, quite simply, amazing. Her learning curve has been, to say the least, dramatic.

After her first lesson, she showed me how she could construct a scale starting on any note. It was like a puzzle to her to figure out each key, and she was eager to show us how she could do it. continued...
---

Sandra Barba, Jazz Studies, Teacher Training
I am a private and small group piano teacher of over 35yrs. I am an active member of MTAC and NGPT. My main focus in teaching is literacy and making music a vital part of a students life, therefore; I teach many styles of piano music. I really never found a Jazz book that could help students actually learn to think about making Jazz sounds themselves until I discovered these books. Most beginning books can teach you to play songs, but that's it. continued...
---

Monica Burnett, Recording Artist, Composer-Singer/Songwriter Program, Piano lessons
Rob Mullins is easily the best piano teacher in Los Angeles. He is the best teacher I have ever had. After just a few lessons my singer songwriter style was greatly improved. I played songs I had tried to play for years in a professional way. continued...
---

Brett Shurman, Recording Artist, Composer-Singer/Songwriter, Student2Artist Program
I am grateful for all the musical help you have given me in the last three years. When I began working with you, I could barely realize, in musical form, the songs floating around in my head. If I was able to sit at the piano and figure out a song, it was often by luck. Now, there is a method to my madness and I rarely feel "stuck" when writing music these days. continued...
---

Frankie Cendejas, Recording Artist, Trumpet Virtuoso-Jazz Studies/Improvisation Program
I asked Greg Vail one day if he could help me learn how to navigate chord changes better without having to rely on my ear and he recommended I study with Rob Mullins. I wanted to study for the summer figuring that would be enough to get me in the right direction. Little did I know Rob was going to take me in a much DEEPER direction and has shown me a new appreciation for Jazz that I never had before. continued...
---

Mario Tse, Recording Artist, Jazz Studies Program, Student2Artist Program
I started studying with Rob Mullins to improve my jazz piano playing. After a year of study, he suggested that I sign up for the Student2Artist Program to make my own CD. We spent lesson time working on the song arrangements from fake book charts and Rob created arrangements and showed me how to do the same for my own recording and live band performances. continued...
---
Download a printable Testimonial flyer here
Return to the main lesson page here