Hi folks, and welcome to the Rob Mullins Patriotic Summer Concert page. This was just a really big gig, and you know, when we have a really big gig, we step up to the plate! First off, when things go right at a gig, they really do GO RIGHT. I knew this was going to be a cool gig right away because the first thing the promoter said was "yes, we will get you a Yamaha Grand Piano." Now that's class folks. No digital junk, no need to ask for "88 working keys" in the contract, just straight up co-operation. THAT's what I'm talkin' about folks.
I knew that we had to bring the A team, and I got a hold of Steve Di Stanislau right away. He was on break from David Crosby's CPR tour and we snagged him for this one. He was awesome. OF course I had to have David Levray, one of the best all around bass players in the business.
And yes, Greg Vail, the king of sax melody was all over it on this one!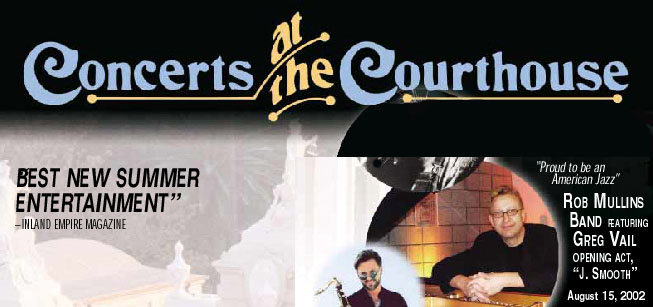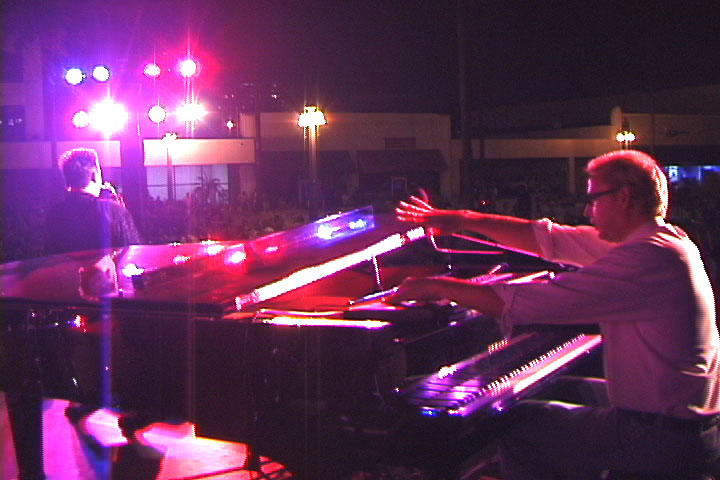 What a cool idea for a CITY to start sponsoring its own jazz shows, that rocks. Here's a pict of me cutting off the band so Greg can screech some high notes.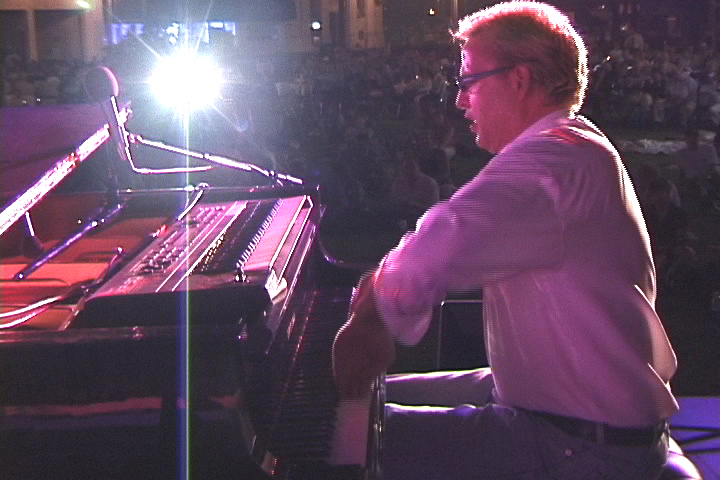 You can see the cool audience in the background of this shot as I start the "wall of sound" flying part of "Daybreak."
Daybreak is one of my favorite pieces to play, and a favorite with the crowd. I got a standing O for it. You have to have
the right piano, the right keyboard, and the right setting to play that piece. It was really a good version that night. Thank
God we got it and the whole rest of the gig on tape. The music turned out amazing when it was recorded!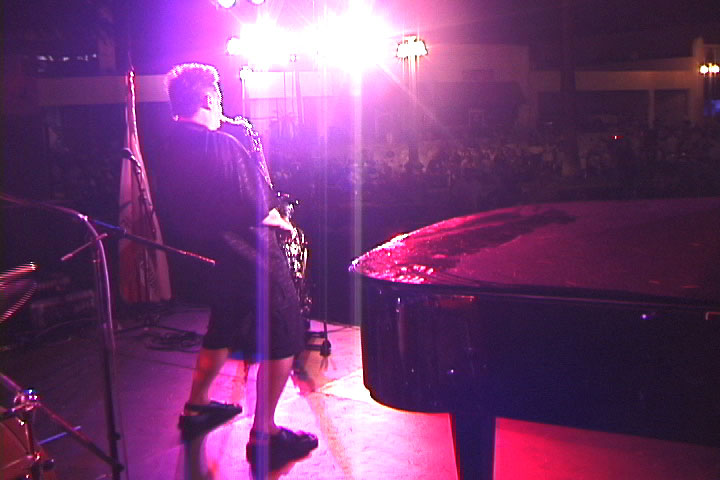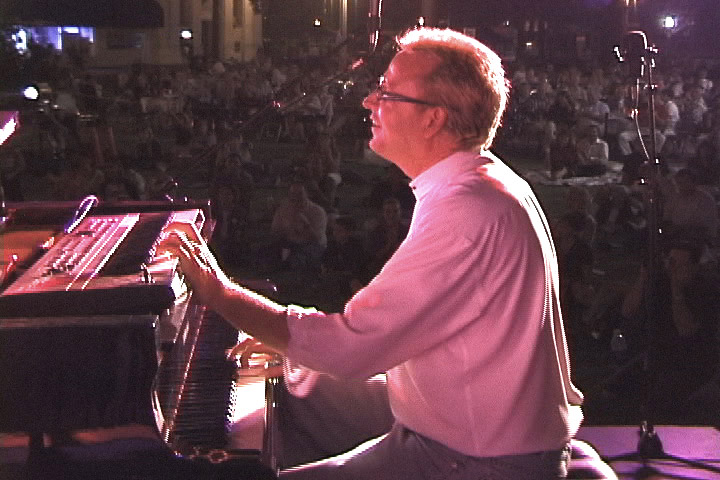 Greg "cops a serious lean" during one of his solos, and I'm smiling big as we do our "America the Beautiful" version.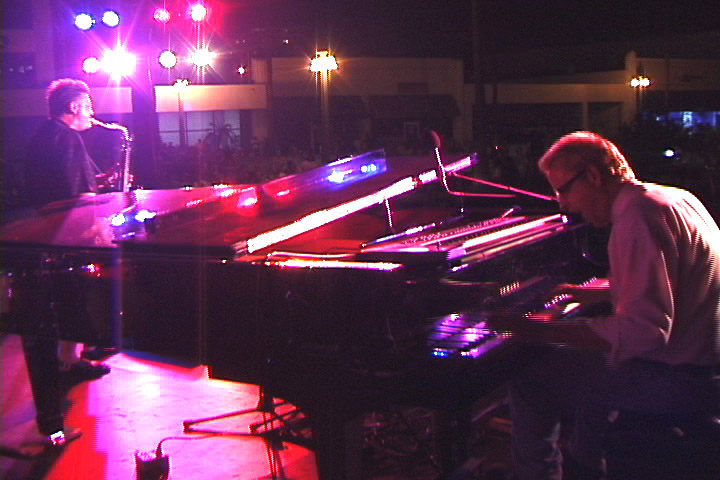 When we play "UH HUH" from the Joyful Noyz CD, everyone freaks out. We did it at the KSBR Bash, and the blind
singer Dianne Schuur stood up and started dancing because she couldn't contain herself. Everyone else did as well, and
the party was off to a great start!.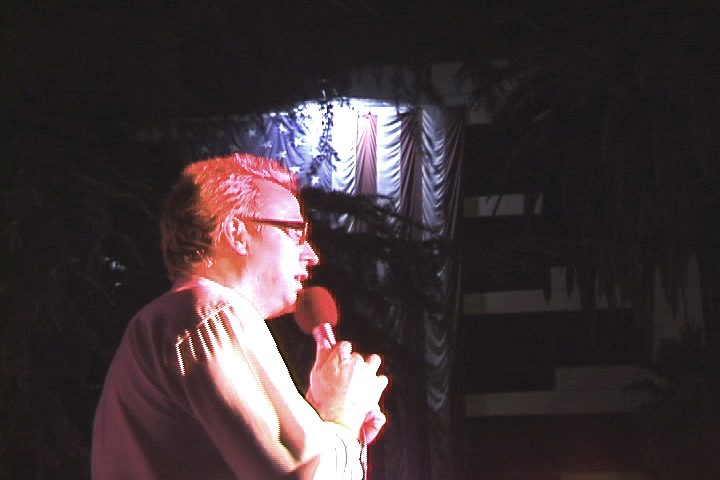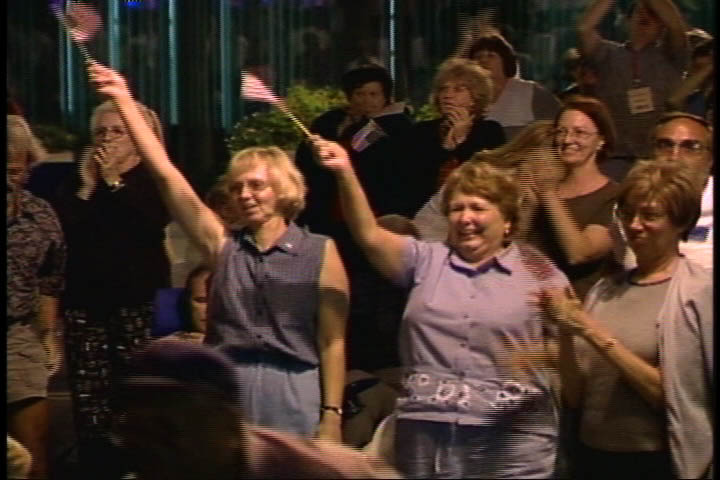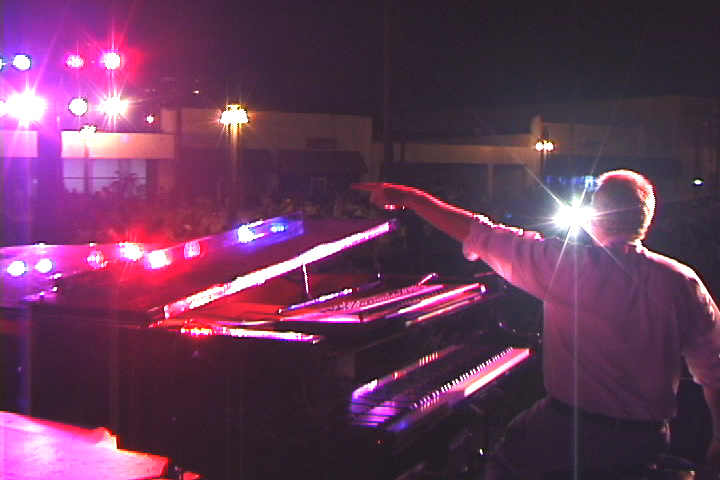 I talked about my love for America. Here's a pict of the standing ovation we got for "America The Beautiful." Me pointing at the flag.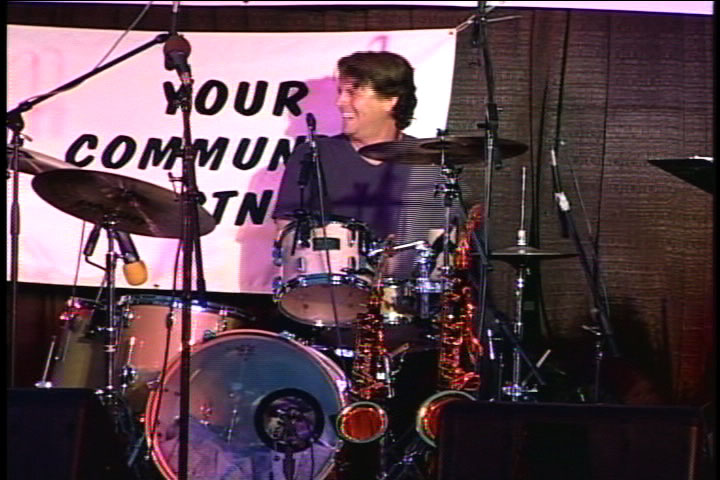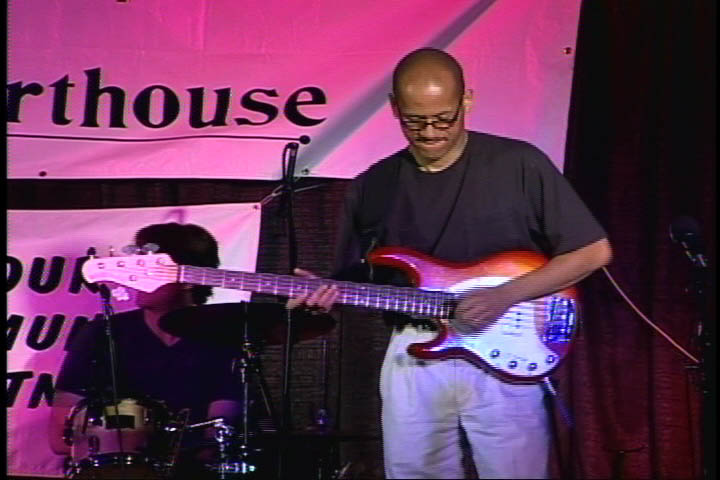 Stevie D. is one of the best drummers in the world. David Levray get serious about the funk on the Sly Stone number.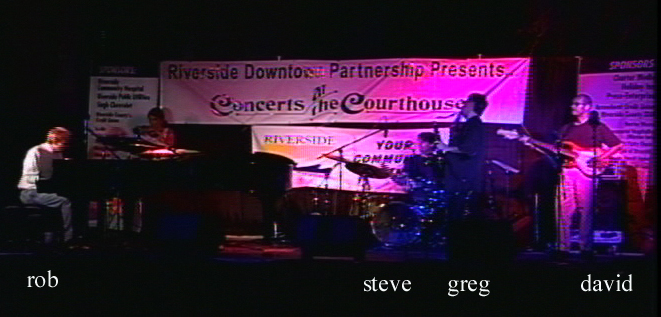 Playing outdoors for a great crowd is really cool man.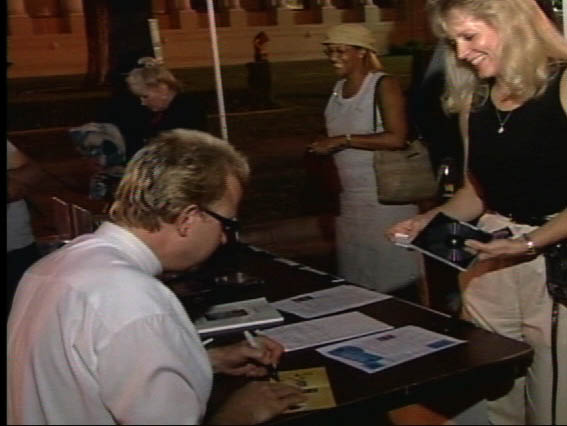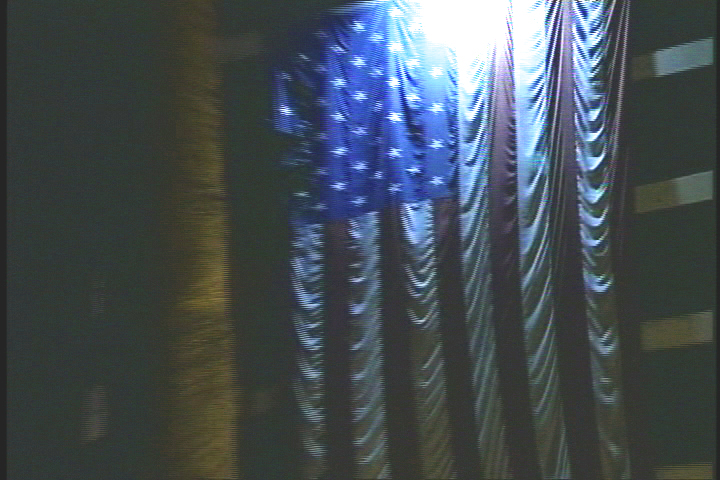 The people out there in Riverside kept us busy at the autograph tables at the end of the show, and there was everything from kids to old fans from my Denver, CO days at this one. Greg and I stayed over an hour autographing CD's and meeting people. I even sold a couple of my Jazz Piano Books which was cool.
My friend Cindy came out and filmed us with a handheld camera, and we also have video we haven't seen yet from a guywe hired to shoot the whole gig from the front of house. The best thing about all of this though, is that we played some really cool tunes, and the RECORDING TURNED OUT AMAZING. Thanks to Brad Williams from ONTRAX who did an outstanding job on this one. He brought out his A system PA, the monitors were great, I could hear the piano great with no feedback problems, the band played its collective butt off, we got tons of standing ovations, and everyone was happy. Our promoter, Natasha, was the coolest. Now we just have to wait for her to take over the world. YOU GO GIRL.
In the meantime, we are now editing the music for our new live album we made from this gig, and the SINGLE is now available at Amazon and iTunes.
Talk to you soon!

Rob Mullins